Samson and Delilah's story was a nice read with vampires. I found it kind of funny that Samson had problems with having an erection because vampires are all the time "perfect" (or almost) and here, you have a vampire ashamed that he "can't get it up" *gasp*.
But when a Human appear at his doorway wet and in need of help, he thinks she's the vampire-stripper sent by his friends for his birthday. He isn't happy at first because he would like to be alone but is enjoying the meeting when he found himself aroused by her. ;)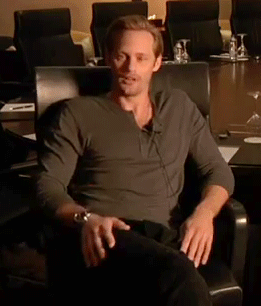 The problem is, Delilah isn't playing an act but she's attracted to him even if he sort of "attacked" her.
And here start this enjoyable story!